Serving communities all across Long Island, Queens and Brooklyn
Long Island's Brick and Stone Specialist
Refer a Friend
Recommendations have allowed us to build a business family unique in terms of character, responsibility, and awareness.
If you have friends or relatives who would be interested in our services, please pass along our business card. We're sure they would appreciate your recommendation and so would we.
Refer a friend and receive $100.00 off your next service! Just tell us who recommendend you!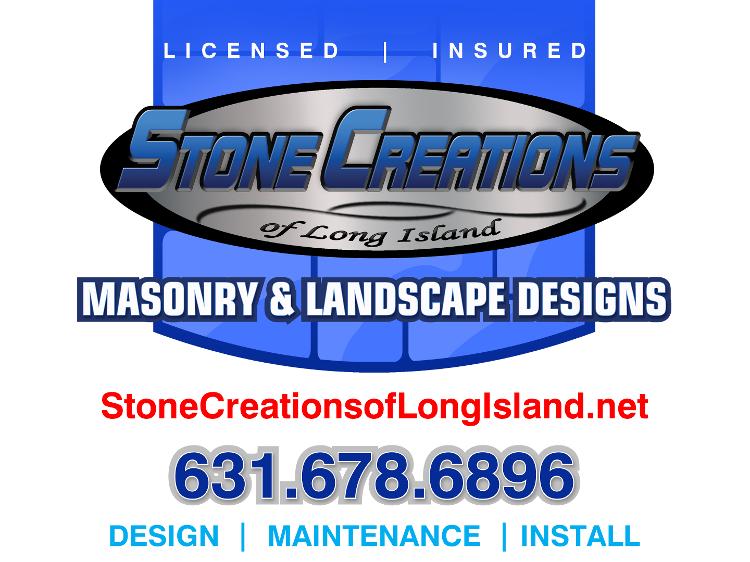 Installers of Sheer Descent Waterfalls, Long Island Driveways, Cambridge Pavers, Nicolock, Techo-Bloc, Brickwork, Deer Park, N.Y11729 , Bricks, Brickwork, Pool Decks, Sealing Pavers, Maintenance, Asphalt, Steps, Stoops, Cultured Stone, Bluestone, Crab Orchard, Limestone, east-west stone, Natural Stone, Travertine, Marble, Outdoor Living, Patio's, Drainage, Stucco, Foundation, Pavers, Concrete, Masonry, Brickface, Long Island Contractors, Long Island, Outdoor Living Contractors, Nassau County, Suffolk County, Driveways, Asphalt Driveways, Paver Driveways, Stone Veneer, Concrete Driveways, Pebble Driveways, Belgium Block Driveways, Gravel Driveways, Stonework, Walkways, Sidewalks, Porches, Waterfalls, Rock Gardens, Ponds, Pool Decks, Coping, Pool Surrounds, Outdoor Kitchens, Grills, Pizza Ovens, Firepits, Seatwalls, Light Pillars, Mailbox's, Cultured Stone, Stone Veneer, Stucco, Retaining Walls, Stone Garden Beds, Rock, Gravel, Bluestone, Landscape Design, Landscape Lighting, Planting Beds, Sod, Seed, Topsoil, Mulch & Much More!!!!
Call for a Free Estimate
(631) 678-6896
Stone Creations of Long Island
20 Warwick Street
Deer Park, NY 11729
Licensed & Insured